Ircandia Outdoor Training Centre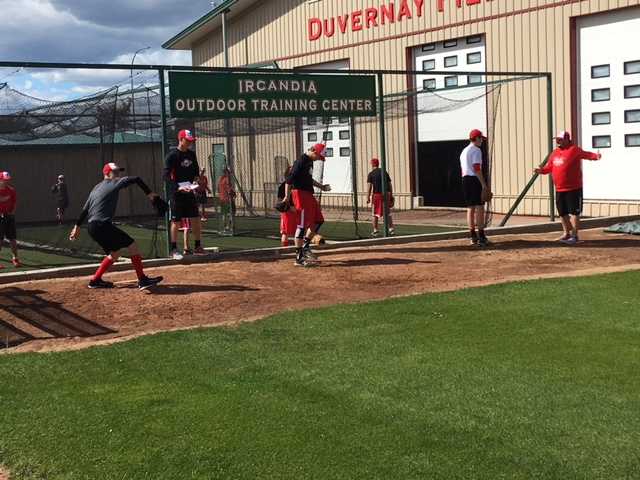 History
The Ircandia Outdoor Training Center was completed in June 2007 and recognizes the significant contribution, financial and otherwise, of Dawgs founding and Managing Director, John Ircandia. John was the primary force behind creation of the Dawgs' Youth Baseball Program dating back to 1995 and it was John's vision to supplement the youth program with a summer collegiate club beginning in 2003. John has over the years served as coach and executive of the Dawgs and was the Volunteer Project Manager behind all of Seaman Stadium, the Duvernay Fieldhouse and Tourmaline Field. John has repeatedly been named by the Canadian Baseball Network as one of the most influential baseball people in Canada.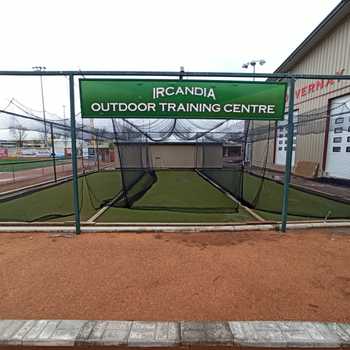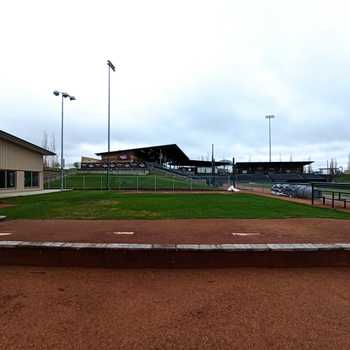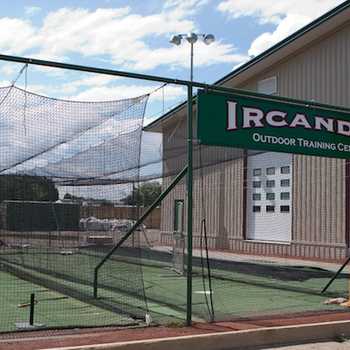 Facility
The Ircandia Outdoor Training Center features three batting cages, four bullpen mounds and a practice hitting area with various hitting aids and tools.
The Outdoor Training Center is located immediately adjacent to Seaman Stadium down the right field line and a short walk from the Dawgs home dugout. It also backs upon the three large overhead doors that open into the Duvernay Fieldhouse. With the Outdoor Training Center, Seaman Stadium, Tourmaline Field and the Duvernay Fieldhouse, all teams within the Dawgs Academy can be practicing at the same time.
A highlight for those involved in creating the development model for the Dawgs Baseball Program is the opportunity to watch, all at the same time:
The collegiate Dawgs playing a game at Seaman Stadium before another sell out crowd;
Pitchers with the Dawgs Academy team throwing bullpens under the watchful eyes of Dawgs Pitching Coaches on the four outstanding mounds in the Outdoor Training Center;
Dawgs hitters getting some work done with our hitting coaches in the three batting cages that comprise the Outdoor Training Center or the four in the Duvernay Fieldhouse; and
Dawgs infielders working on double plays in the Duvernay Fieldhouse.
Contact
Okotoks Dawgs Baseball Club
PO Box 298
Okotoks, AB T1S 1A5