Kore 4 (+14) Corner

THE ICONIC KORE 4 (+14) CORNER
"Kore 4 (+14) Corner" is a homage to the original Dawgs Youth Team which began the Dawgs baseball odyssey towards national and international prominence in 1996.
Kore 4 (+14) Corner consists of phenomenal new hospitality patios, a new Visitors Clubhouse and the "Kore 4 Perch", an iconic new viewing patio situated on the roof of the new clubhouse overlooking the left field wall. In 2022, the Dawgs anticipate adding a full service concession building. The Corner puts an exclamation point on Seaman Stadium, undeniably the finest amateur and youth facility in the country!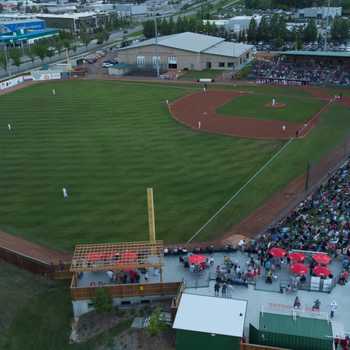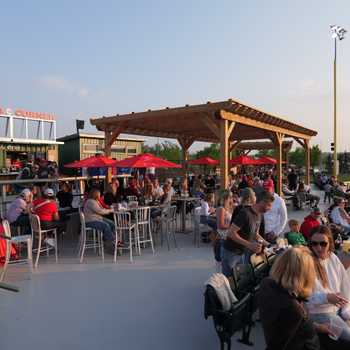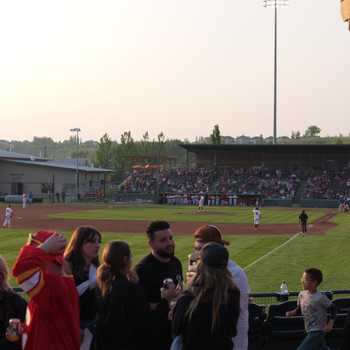 Kore 4 (+14) Corner was made possible by the generous donations of Michael and Donna Kanovsky and the Dawgs as well as the financial contributions from the Town of Okotoks and the Province of Alberta.
You might ask: why honor a youth team from 20+ years ago?
The answer lies in the history of the Dawgs program. That group of young players unreservedly embraced the Dawgs vision when it was not easy to do so. They endured the hostility of the recreational baseball establishment because they chose a more competitive development program. That was before the Dawgs had so much as a practice field. Those original Dawgs, starting at just 12 to 14 years old, committed themselves to a grueling schedule of 85 to 100 games each season, virtually all "on the road" because they were denied access to the local fields. They load onto "planes, trains and automobiles" from March to October each season chasing baseball dreams in elite tournaments as nearby as the Pacific Northwest, the Okanagan, Vancouver Island, Lower Mainland, Montana and Idaho and as far away as Florida, California, Arizona, New Mexico, Nevada and Utah.
With unwavering dedication to the Dawgs development mantra: "to be the best you have to consistently play against the best", they established the Dawgs as a nationally, even internationally, recognized elite youth team.
That one Dawgs youth team produced the Dawgs first Major Leaguer (Jim Henderson, Milwaukee Brewers & New York Mets); its first of many Major League draft selections (Tanner Osberg, New York Mets; Jim Henderson, Montreal Expos; Matt Ircandia, San Francisco Giants; James Avery, Cincinnati Reds; Emerson Frostad, Texas Rangers to name a few); the first of several NCAA Division 1 scholarships and the first All-Americans (Vincent Ircandia, Niagara University; James Avery, Niagara University); and the first NAIA World Series champion (Emerson Frostad, Lewis Clark State College); and countless Team Canada selections at every level from the Jr. National Team to Canada's Olympic Team to Team Canada at the WBC.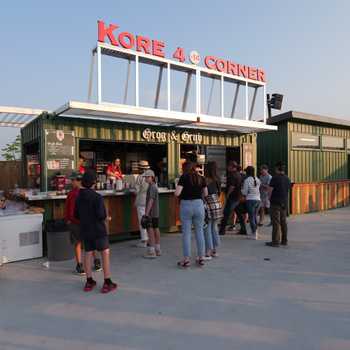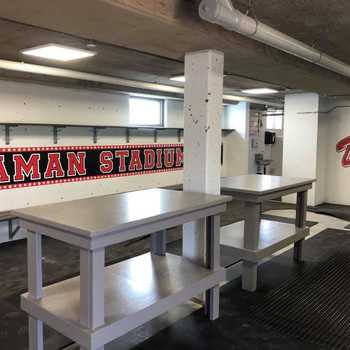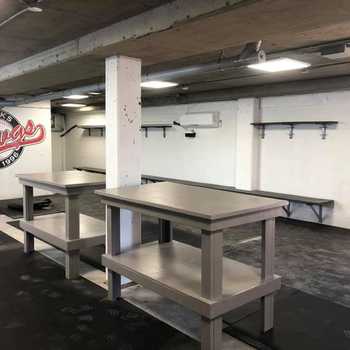 Starting with "nothing", and in baseball terms, from "nowhere", they put the Dawgs on the map at the highest levels of youth baseball in Canada and the United States. There is a famous in Dawgs lore from a scout that watched that Dawgs team play against Puerto Rico at a highly competitive USABA World Series in Reno, Nevada. Initially skeptical about the competitiveness of a team from a hockey country, after watching the Dawgs dispatch the tournament favorites from Southern California, the scout had seen enough to caution: "There are a lot of strong teams in this World Series, but you really do not want to play those guys!"
At a showcase event in Coco Beach, Florida, the underaged Dawgs upset their way into the finals, and was celebrated by tournament officials for achieving the "highest ever finish by an international team".
A year later, an international scout for another MLB organization, watching those Dawgs play in a seeding round of the prestigious Arizona Fall Showcase at the Mariners and Padres spring training complex in Peoria, Arizona echoed a similar sentiment "John, I can see that I mis-seeded your Dawgs. I have to put them in the top division. Your boys will face a projected 1st rounder, but from I'm seeing, they can handle it"…. And they did, knocking off the defending champions, a baseball factory, travel squad based out of St. Louis, Missouri.
So why Kore 4 (+14) Corner?
Without those original Dawgs overcoming all the obstacles in their path, forcing widespread recognition of the credibility of the program and the development model, there would be no Seaman Stadium Complex and no Dawgs Baseball. These extraordinary facilities and this internationally prominent program, is the result of the commitment of these outstanding young athletes.
So that is why we honor 18 youth players, the Kore 4 (+14) "warriors" on whose shoulders this all was built.
Go Dawgs, circa 1996, and still going strong…!
KORE 4 (+14) CORNER INTERVIEW SERIES
Batting lead-off………..Jim Henderson: Original Dawgs Youth Player; Scholarships to Midland JC, TX, Tennessee Wesleyan; Drafted by Montreal Expos; played with Milwaukee Brewers, New York Mets; Current Pitching Coach with Milwaukee Brewers Organization.
Batting Second……Vincent Ircandia: Original Dawgs Youth Player; Scholarship to Niagara University, NY, Freshman All American, Team Canada (University Games); Sr. Vice President Portland Trailblazers, NBA; CEO StellarAlgo Corp.
Batting third, Emerson Frostad: Original Dawgs Youth Player, Scholarship to Lewis Clark State College, ID, Drafted by Texas Rangers rising to AAA. Team Canada, Corporate Lawyer in Calgary
Batting Fourth……..Matt Ircandia: Original Dawgs Youth Player; Scholarships to Washington State, Niagara University; Team Canada (Jr National Team invitee) drafted by San Francisco Giants; Marketing Analyst, Tourmaline Oil Corp.
Contact
Okotoks Dawgs Baseball Club
PO Box 298
Okotoks, AB T1S 1A5