Tuesday, September 12 2023 / Published in
News
The Dawgs are thrilled to announce the official practice and game schedule for the Oregon State University Fall Training Camp at beautiful Seaman Stadium in Okotoks, AB, home of the Dawgs!
The Beavers will be training at the Dawgs' world class facilities from September 14th through September 22nd where they will be running through a training camp that includes position specific skill work, team fundamentals, competitions, intersquad games and exhibition games against the top players from the Dawgs Academy. Fans will have free access to Seaman Stadium during the Beaver's entire stay to watch daily practice and game play.
Schedule for the Beavers' Fall training camp is as follows: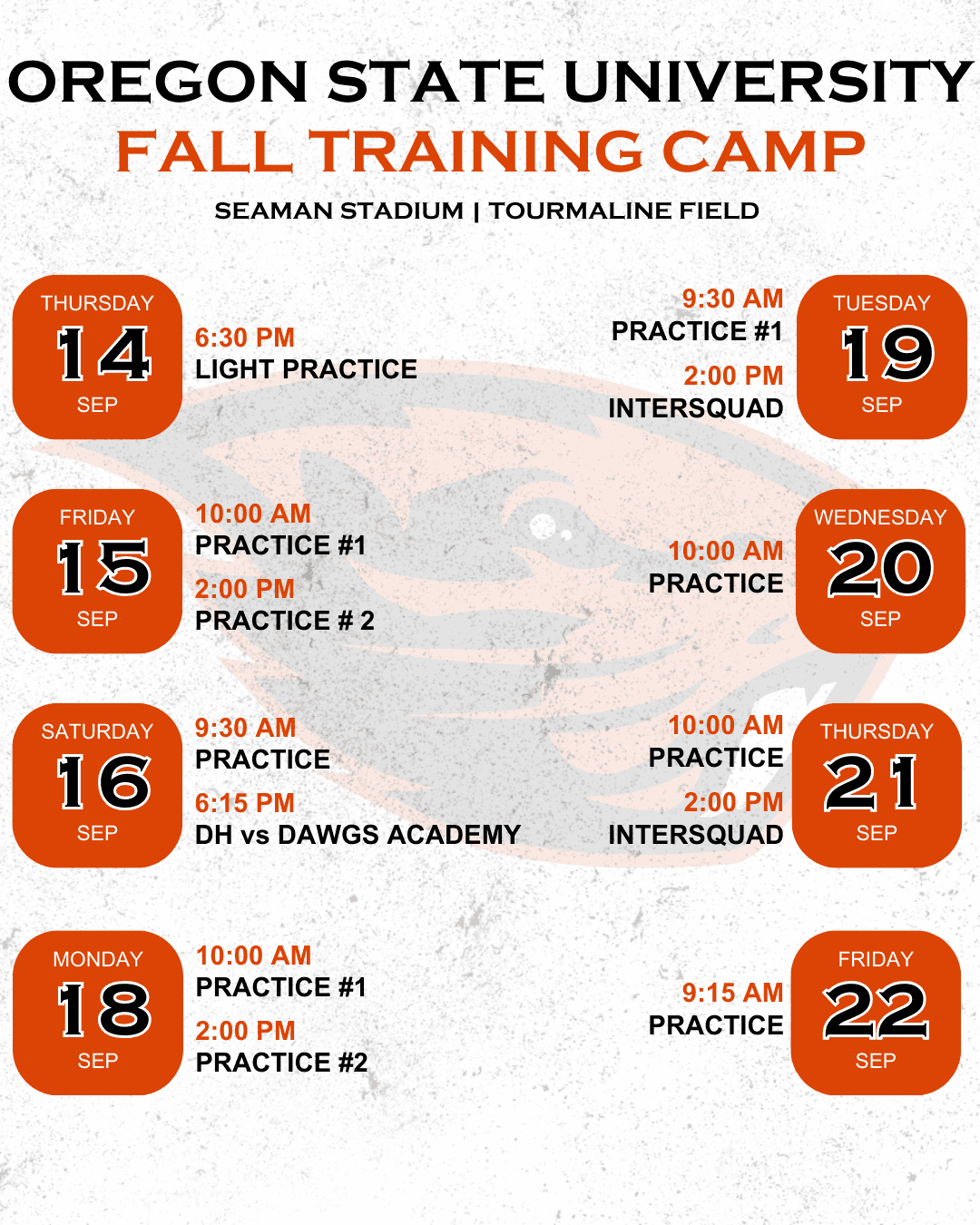 Go Dawgs! Go Beavers!