Thursday, October 26 2023 / Published in
News
Okotoks, AB – DAWGS TO HOST 2024 WCBL ALL STAR GAME
FOR IMMEDIATE RELEASE – Okotoks Dawgs Baseball Club ("Dawgs") in conjunction with the Western Canadian Baseball League ("WCBL") is pleased to announce that the 2024 WCBL All-Star Game will once again be held at beautiful Seaman Stadium in Okotoks, Alberta on Saturday, July 20th, 2024.
The All Star Game will be an all day celebration of baseball in Canada featuring the best players in the West Division of the WCBL matched up against the best of the East Division and will further entertain fans with a Home Run Derby, an onsite Pre-Game Show, attendance by various baseball celebrities, autograph signings, mascot challenges, family fun activities for Little Leaguers, musical entertainment, barbeques and a post-game Fireworks Display.
The WCBL is Canada's premier summer collegiate league and unlike other summer collegiate circuits based in the United States, the WCBL showcases top Canadian as well as American talent from leading US and Canadian universities and colleges. Numerous WCBL grads have gone on to play professional baseball including in the past year, Matt Wilkinson of the Dawgs who was selected in the 2023 MLB Draft by the Cleveland Guardians and former Dawg, Kody Funderburk who made his Major League debut with the Minnesota Twins. Other WCBL and Dawgs alumni in MLB have included Calgary born and bred, Jim Henderson (Milwaukee Brewers), Alejo Lopez (Cincinnati Reds) and Andrew Kittredge (Tampa Bay Rays).
WCBL President, Kevin Kvame, was pleased to report that the league had experienced unprecedented growth in 2023 lead by the Dawgs who with average attendance of 4558 fans per game were ranked 3rd in North America among summer college teams. Kvame also highlighted attendance growth by other WCBL franchises including the Sylvan Lake Gulls, Medicine Hat Mavericks, Lethbridge Bulls and Fort McMurray Giants, all being ranked in the Top 50 in summer collegiate attendance. Kvame also shared exciting league news that the 2024 WCBL season will welcome back the Edmonton Prospects as well as a new expansion franchise, the Saskatoon Berries.
Kvame went on to confirm that the league was thrilled to award the 2024 All Star Game to the league's top drawing franchise, the Dawgs, as well as its largest market, that being the Greater Calgary Area. He remarked:
"2023 was another remarkable season for the Dawgs. Not only did they shatter previous records for attendance but the club capped the season by going back to back and winning their 7th WCBL Championship. The WCBL is pleased to offer fans one of the best baseball experiences on either side of the border at Seaman Stadium, which was recognized by prominent US online resource, Ballpark Digest this past year as the 'Best Ballpark in all of summer college baseball in North America'. As the WCBL's flagship franchise, the Dawgs will showcase all that is truly extraordinary about the WCBL."
Dawgs founding and managing director, John Ircandia, echoed Kvame's remarks, adding:\
"The Dawgs are thrilled to again host the WCBL Showcase. The event is truly a grassroots baseball celebration of all that is positive in the sport. The All Star Game is a way to recognize and say thank you to both our players who dedicate their summer to entertain us with high quality baseball as well as to our extraordinary fans."
Ircandia also unveiled a few exciting upgrades to be made over the offseason to beautiful Seaman Stadium.

"This past summer our fans truly embraced the iconic additions of Kore 4 (+14) Corner, Dawgs Beach Barand the Golden Sombero Cantina. With consistently sold out crowds we wanted to ensure that all of our fans were able to enjoy a quality experience at Dawgs games. Accordingly, we will add a new seating section on the Dawgs home side with an expanded Anthem Patio. We also have plans to build a "Bleacher Creature" Section adjacent to Kore 4. This will give Dawgs fans options for seating beyond the Ford Family Berm. Another exciting new feature will be the addition of a new high definition Ribbon Video Board along the outfield fence. This will greatly enhance fan engagement and provide our business partners will some very cool advertising opportunities."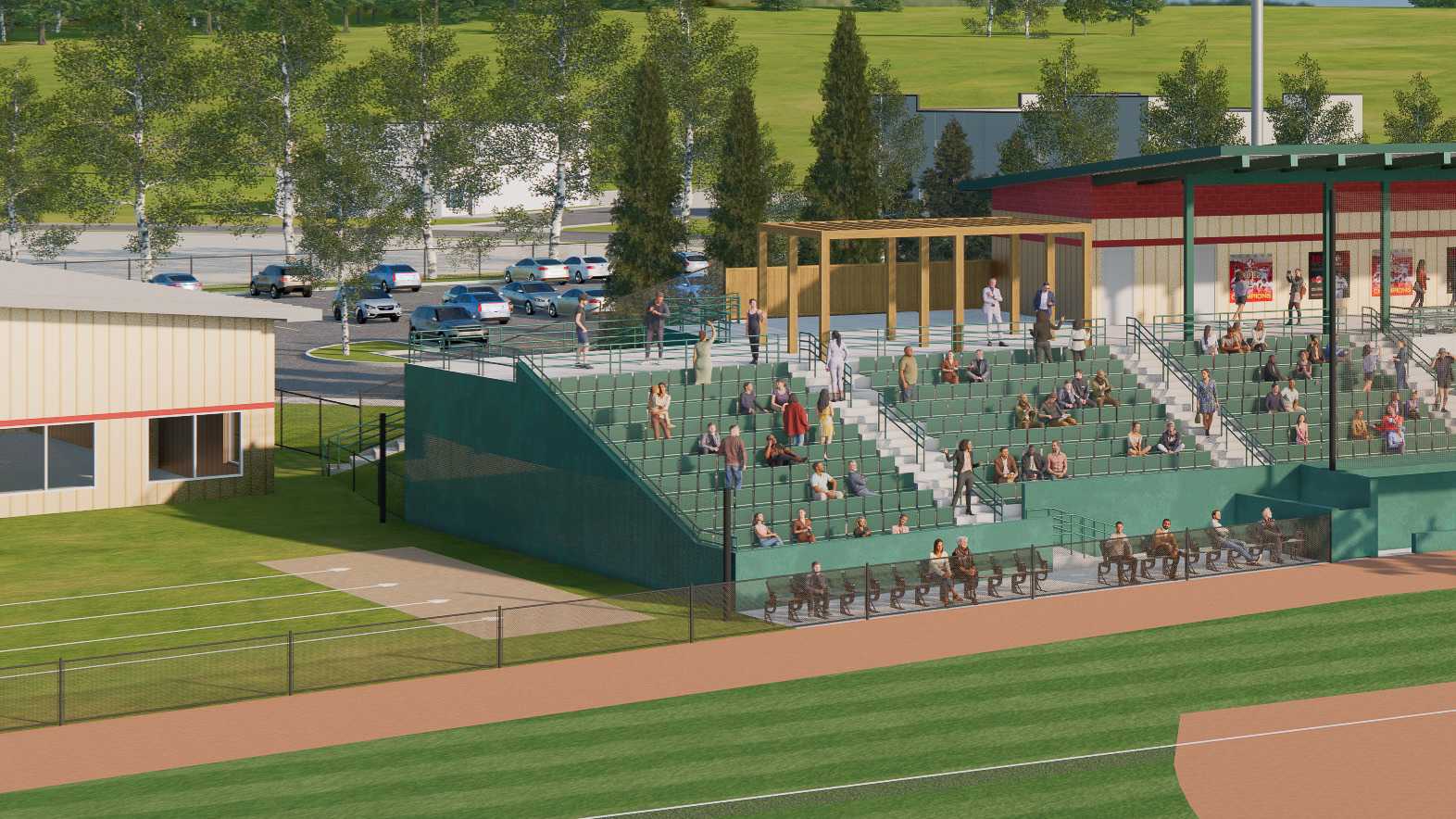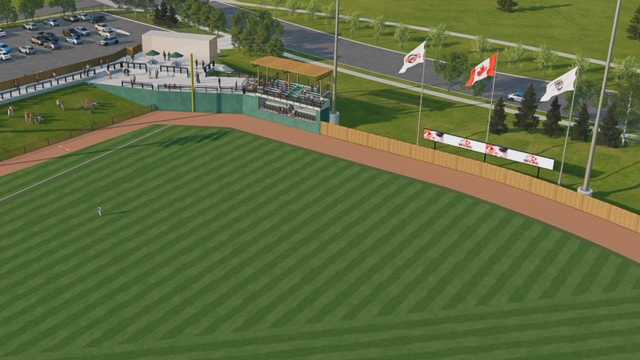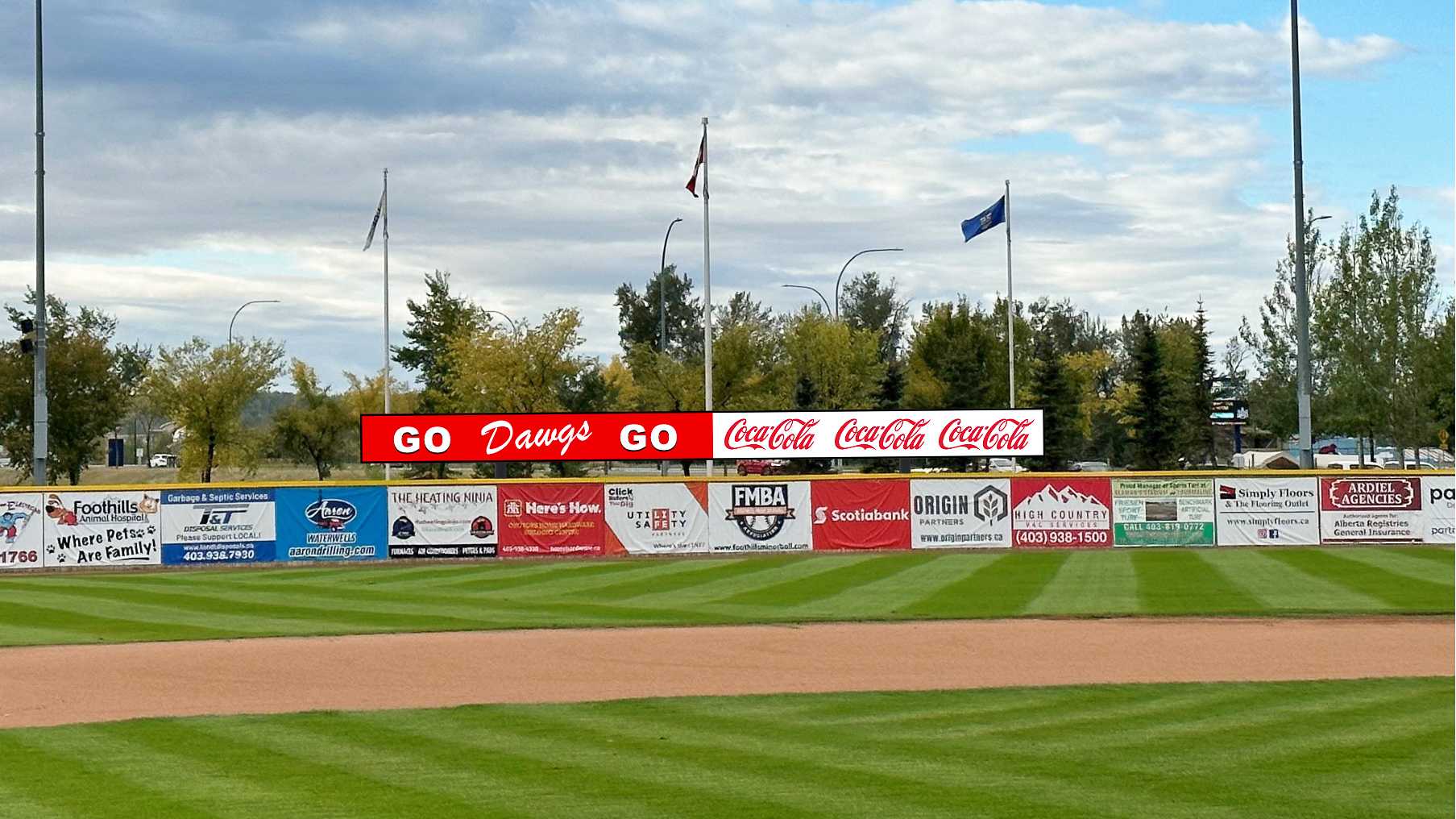 The Dawgs hope to build on a successful and SOLD OUT 2023 All-Star Game when the club attracted a record breaking crowd of 6003 fans. Tickets to the 2024 WCBL All Star Game are expected to go fast so fans are encouraged to reserve seats early on.
Reserve your seats, group or patio bookings as follows:
Online at: www.dawgsbaseball.ca/tickets By Telephone: 403.262.3294 (Dawgs Ticket Office)
For Further Information contact:
Okotoks Dawgs Front Office
John Ircandia: Managing Director, Okotoks Dawgs Baseball Club Email: info@dawgsbaseball.ca Phone: 403.863.8413 (cell)
Tyler Hollick: General Manager, Okotoks Dawgs Baseball Club Email: info@dawgsbaseball.ca Phone: 403.262.3294 (office); 403.669.9588 (cell)
Western Canadian Baseball League
Kevin Kvame: President, WCBL Email: kevin@underthelights.ca Phone: 403.315.4064
Mark Stiles: Managing Director of Corporate Sponsorships & Marketing, WCBL Email: mstiles@wcblbaseball.com Phone: (403) 651-7732